rèsumè
personal data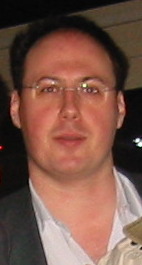 Name: Gustavo Lopez Anton
Qualifications: Computer Science Engineer, Master in Advanced Manufacturing Techniques (Mechanical Engineering), grade in Marketing and Commercial Management
Languages: Spanish (mother tongue), English (fluent) and basic Portuguese
E-mail: gustavo@lopezanton.com

professional background
Dynamic, results-driven executive with over 15 years of clientside and consultancy experience in the Telecommunications sector. Experience in start-ups and leading international projects across numerous technical and operations functions, technologies and companies, serving in various executive roles. Building, leading and mentoring direct teams of up to 25 and cross-functional ones of up to 35 delivering exceptional project results on time and within budget.
meaningful projects
REDDO Consulting & training, Partner (since 10/2014)
Consultant firm specialized in Sales Forces excellence and application development for sales.
Beesion Technologies, partner director (9/2014 – 3/2015) Commercial representative of Beesion solutions for LatAm.
Everis Chile, Director (7/2012 - 2/2014)
Client manager of one of the most important Telecom operators in Chile, leading new initiatives in strategic business consulting, operations, network and TI initiatives in the areas of Sales, Operations, Finance, Online Channel, Technology and TI. Responsible of defining and surpassing a budget of +4.000 M CLP (EUR +5 M), and gaining trust in areas of the client with no relationship in more than 2 years.
Lamarencalma.com, Co-owner (8/2011 - 7/2012)
Launch of a B2C eCommerce business in the nautical sector that within the first 2 months gained top position in organic search. Design and creation of a logistics platform to be marketed as a business service.
Oliver Wyman, freelance (3/2011 – 7/2011)
Collaboration in the development of the Oliver Wyman International Telecommunication Benchmark (ITB 2011). Working across 4 telecommunications operators in Warsaw, The Hague, Prague and Vienna, consolidating and benchmarking costs and operational KPIs across the business, as well as providing sensitivity analysis within Europe.
ONO, Product & Service Deployment Director (Marketing area) (5/2008 – 1/2011)
Spain´s leading cable & entertainment company with a turnover of €1.5bn and 1.9m customers. Responsible for product roadmap coordination and implementation alongside coordinating product and service definition, requirements compilation, testing and launch support across the wider business.
Within the Marketing department, spearheads product implementation, project planning and timely every ONO product roll-out, coordinating product definition, requirement compilation, technology areas, testing and launch support.
Major Achievements:
New department organisation and operating model, establishing a more client-oriented approach improving milestone visibility and delivery.
Doubled the monthly commercial offer implementation throughput
Doubled project execution efficiency and success rate whilst reducing headcount by 40%
Definition of the Web TV (multiscreen and over-the-top) high-level technical and operational architecture.
NAE Partner - Managing Director (July 2006 to April 2008)
Consultancy specialising in telecommunications. Responsible for launching and developing NAE's Madrid office providing strategic, business development and innovations solutions for clients including Orange, Ya.com, Colt and R.
Major achievements:
Contributed to a sales increase from €1m to €3m
Opened new service lines that allowed NAE to maintain a sustained growth
Introduced new commercial tactics and methodologies that allowed NAE to become a reference in the business and technology sector
DiamondCluster International (acquired by Oliver Wyman), Manager (06/2001 – 7/2006)
International consultancy specializing in telecommunications strategy. Served as Interim technology and operations director for clients as well as consulting on technology business strategies, business plan development, market entry strategies, due dilligences and programme management.
Key projects and achievements:
For an important Moroccan enterprise group, acted as the interim CTO for the start-up of a Mobile Virtual Network Operator (MVNO) in France, negotiating best in class European outsourced IT operation costs.
For one of the most important mobile VAS (value added services) companies in Spain, responsible for both the technology due diligence to acquire a large international mobile VAS company (reducing final offer by 79%), and the operation take over (carried out in 3 months and saving 7M€/year in operating costs, i.e. 70% savings)
For a new mobile operator in Colombia, acted as the Interim IT Infrastructure and Operations Director. After settling up 3 data centers with a $30m budget led the project to verify company-wide readiness for launch leading a cross functional team of 35.
For a major global investment group, led the technology assessment for the launch a third mobile operator in Bulgaria.
Accenture (former Andersen Consulting) (1998-2001)
International consultancy. Responsible for driving the planning and implementation of key projects in record times. Developed solutions for Telcos and Internet companies from scratch, as no commercial solution was available in the market in those days.
Key projects:
Successfully led the design and implementation of the B2E portal project for Terra and Meta 4 with a team of 25+ delivering within only 9 months.
Led the development of Antena 3 TV B2C eCommerce platform, being ready for commercially launch in less than 6 months.
Responsible for developing the business support systems architecture built from scratch for Telefónica de Chile. Based in Chile for 2 years.
IDOM (1996-1997)
Main engineering firm in Spain, with a turnover of €300m.
Headed the deployment and enhancement of the countrywide data network of IDOM, negotiating the best price and conditions.
Supervised the renewal and extension of the computer base of IDOM (500+ computers), negotiating the best price and conditions.
All level analysis, project management and commercialization of an Information System for Work Management.
ELEKTROKIT and DILUX
All level analysis, design and commercialization of an Information System for Stock and Administration Management.
NEW IDEAS SCHOOL
All level analysis, developing and commercialization of an Information System for the Management of Counting, Hours, Payrolls, Students, Teachers.
Adaptation of an application of overhead power cable of railways to Pascal language and graphical environment.
education
leisure and others
Key speeches:
"TV Móvil en España, Tecnología y posible evolución", IIR GlobalCom 2007
"El siguiente paso, de la convergencia fijo-móvil a la convergencia cuádruple 'play'", Internet Global Congress 9th ed., april 2007
"Alcanzando la Convergencia Multiplay", IDC – New Generation Telecoms 2007, June 2007

Leisure:

MENSA (www.mensa.es)
Private Pilot License for VFR Single Engine (JAA JAR PPL(A)).
Spanish skipper master license (PER)